International Belcanto Academy

The International Belcanto Academy was founded by the renowned American bass-singer Raymond Modesti.
Goals are: To offer young upcoming professional singers a possibility to further their knowledge of opera singing and work on their opera repertoire after they have finished their studies at the conservatories. To offer experienced opera singers private voice lessons and interpretative, personal and technical feedback.
The assistant coaches of the International Belcanto Academy support the new generation of singers in furthering their careers by offering them their expertise and advise.
Our Academy team is working together every summer on a summer course and opera production, consisting of experts in the fields auditioning, role interpretation, stage performance and career coaching.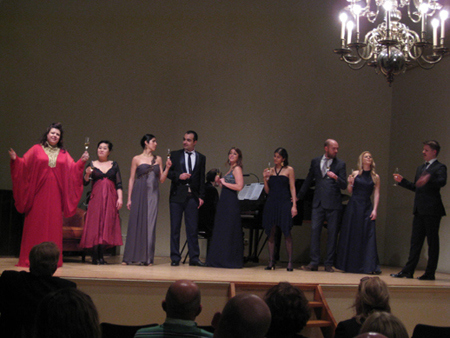 For all further information please contact:
Raymond Modesti: Director IBA
modesti@internationalbelcantoacademy.com
Administrator IBA
admin@internationalbelcantoacademy.com
A clip about our Academy